What is the UHLD app?
People who use the UHLD app describe it as "the happiness app".
This app helps manage your overall energy needed for your lifestyle.
It supports you in order to always feel in good shape and to aim for your best performance whatever the situation.
The UHLD app teaches you to recognize your psycho-physiological states from boredom to overload. Thus it brings you a better self-awareness that is called micro-self-management or MSM, a key concept that we have invented to optimize your goals in life.
It prevents bore-out and burn-out. The ideal use of your resources develops and maintains your health, your quality of life and your performance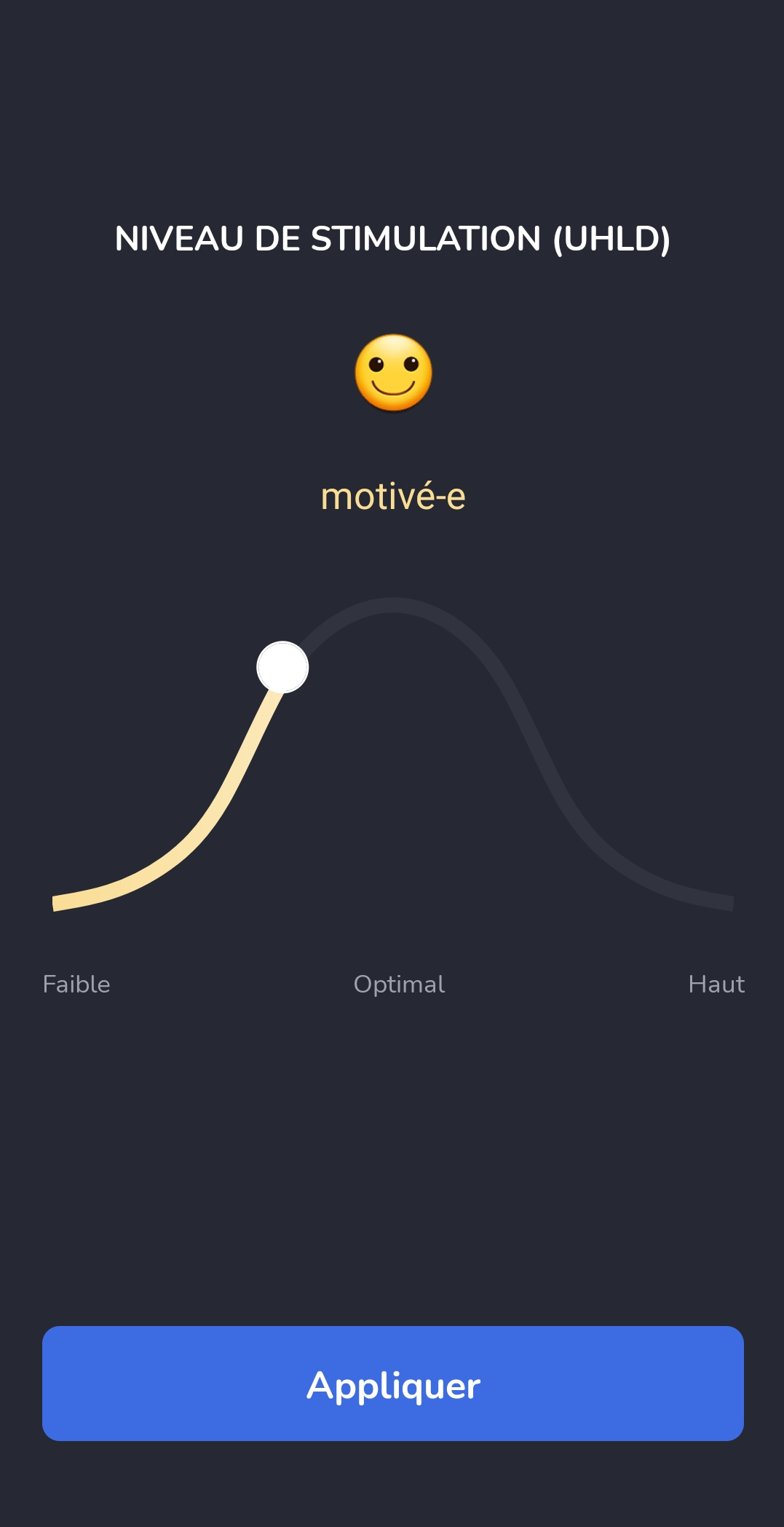 The application teaches you how to generate the emergence conditions of the Flow or P.A.C.
The app also gives new variables such as adaptability, mental health index (MHI), capacity for action and Q-ex or experiential quotient.
The UHLD application allows you to find the path to the best version of yourself.
In the footsteps of Maslow's pyramid…
The UHLD app supports you in finding balances according to the five degrees of Maslow's pyramid. It measures one indicator per level of the pyramid and above all helps you to stabilize yourself and to strive for the best version of yourself, to realize yourself.
In the footsteps of Maslow's pyramid…
| Maslow's pyramid, (1943) | Pelling's pyramid, (2012) | UHLD App, (2022) | |
| --- | --- | --- | --- |
| Self-realization | Performance phase | EX-Q | Self- realization |
| Self-esteem | Production phase | CAPACITY OF ACTION | Self-trust |
| Belonging | Reinvestment phase | MHI | Social stability |
| Security | Mobilization phase | ADAPTABILITY | Self-balance |
| Physiological needs | Healing phase | MSM | Self-consciousness |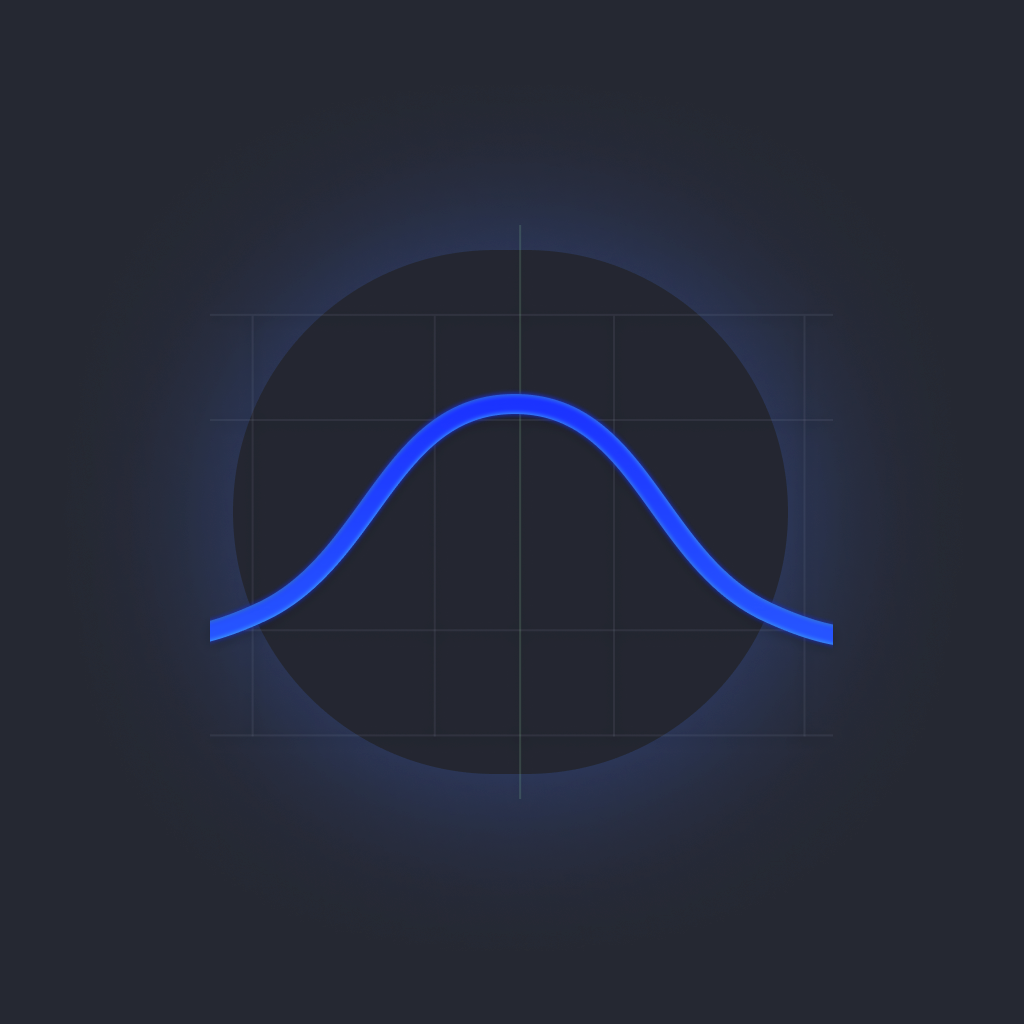 Learn to manage your level of stimulation and nature does the rest.
Be Inspired, Inspire, Be a Modern Hero
The UHLD curve is the design that scientifically represents the fundamental relationship between your energy and your goals.
How to use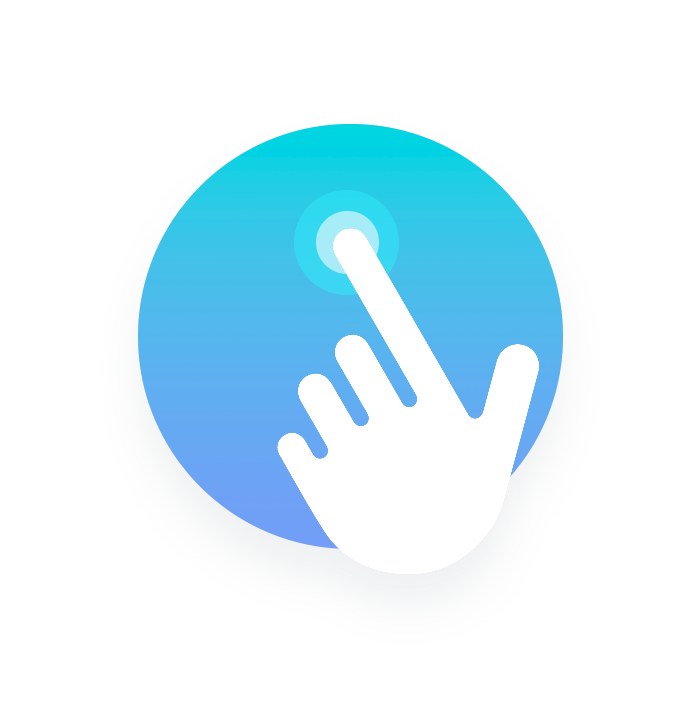 Use your finger to navigate the curve and click on the spot that best represents the feeling of the moment. Repeat the action one to three times a day for optimal results. The UHLD app informs you about the recent trend and also gives you recommendations based on your needs to adapt your resources to your environment in the short (one week), medium (one month) and long term (one year). Recommendations help you improve your MSM.
Learn to manage your level of stimulation and nature does the rest.
The UHLD curve is the design that scientifically represents the fundamental relationship between your energy and your goals. In other words, it guides you in how to invest in your environment. By mastering your MSM, learn faster, adapt better, achieve your goals, live better. You are simply managing your energy and your life in a better way.
Tipp pro
The UHLD app is intended for use in controlling health and your overall performance, but you can also use it in a specific context with specific objectives. To do this, simply answer according to the context of the objective to assess your MSM on the curve. Example of specific objectives: learn a language, improve your sleep, control your weight, prepare for an exam or be happier.
Scientifically proven
The curve is derived from scientific work in medicine, biology, physiology, psychology and sociology. It is also based on the literature of stress and performance management.
History of the app concept.
We have observed in our practice over more than 20 years and nearly 15,000 people that those who manage to reconnect with themselves and their environment perform better in life. The curve is the result of scientific work in medicine, biology, physiology, psychology and sociology. It is also based on the literature on stress and performance management. According to us, rich in developments in work in positive psychology and following our experience in sports psychology, we have followed the literature describing a particular psychological state called FLOW discovered by Mihaly Csikszentmihalyi in 1975. The particularity of this state is that was discovered under unexpected conditions. It was following work on a population practicing sport climbing that the Hungarian-born researcher discovered this state of mind that combines both performance and a level of action. With great brilliance, he was the first to draw a new direction towards the understanding of new psychological mechanisms which, moreover, makes him the father of positive psychology (positive psychology).
So for us, this psychological state is called the PAC (Psychological Autotelic Climate). Let us take a few lines to explain our choice for the terms used. What we wanted to transcribe is the notion of state of consciousness with the notion of psychological climate. As such, the PAC is a modification of the state of consciousness. The PAC is like a kind of euphoria or trance or even nirvana if we can say so. Other terms take up this idea in current vocabulary: state of grace, being in harmony or bliss.
Let's describe the term "autotelic". This term comes from the Greek and means "which has its own objective within it". This rare word is usually used in the artistic field or the psychological field defining the personality. We are reappropriating the term here to describe a general psychological state. Finally, the PAC is defined as a "modified state of consciousness that is self-sustaining". The most interesting component is that of generating a mental action that is repeated literally ad infinitum, without energy loss, without exhaustion or weariness. This point is essential to our approach and we can say that this definition touches on a form of perpetual movement – ​​impossible in the physical world – which becomes possible in a psychic world.
More generally, it is an optimal psychological state of consciousness, the source of our energy, an inexhaustible energy on the psychological level.
On an operational and experimental level according to Csikszentmihalyi, the PAC is a state which is defined as follows:
It is to practice an activity at the highest level of one's abilities, to be totally focused on it, however, as one is at the limits of one's abilities, the risk of failure is present, nevertheless, a feeling of lucidity and serenity stand out. , the dynamics of the production of this action influences the perception of time and creates temporal distortion (time passes more quickly subjectively) and, finally, this state generates a deep pleasure felt.
We hypothesize that the flow or PAC is triggered when someone is in the process of realizing themselves or performing the conscious actions of this realization. More generally, Pelling's pyramid (2012) is the sequence of steps or phases that lead to the triggering of the PAC, which becomes the confirmation of the optimal use of its energy in its relationship with its environment.
The application therefore teaches you how to generate the conditions for the emergence of Flow or P.A.C.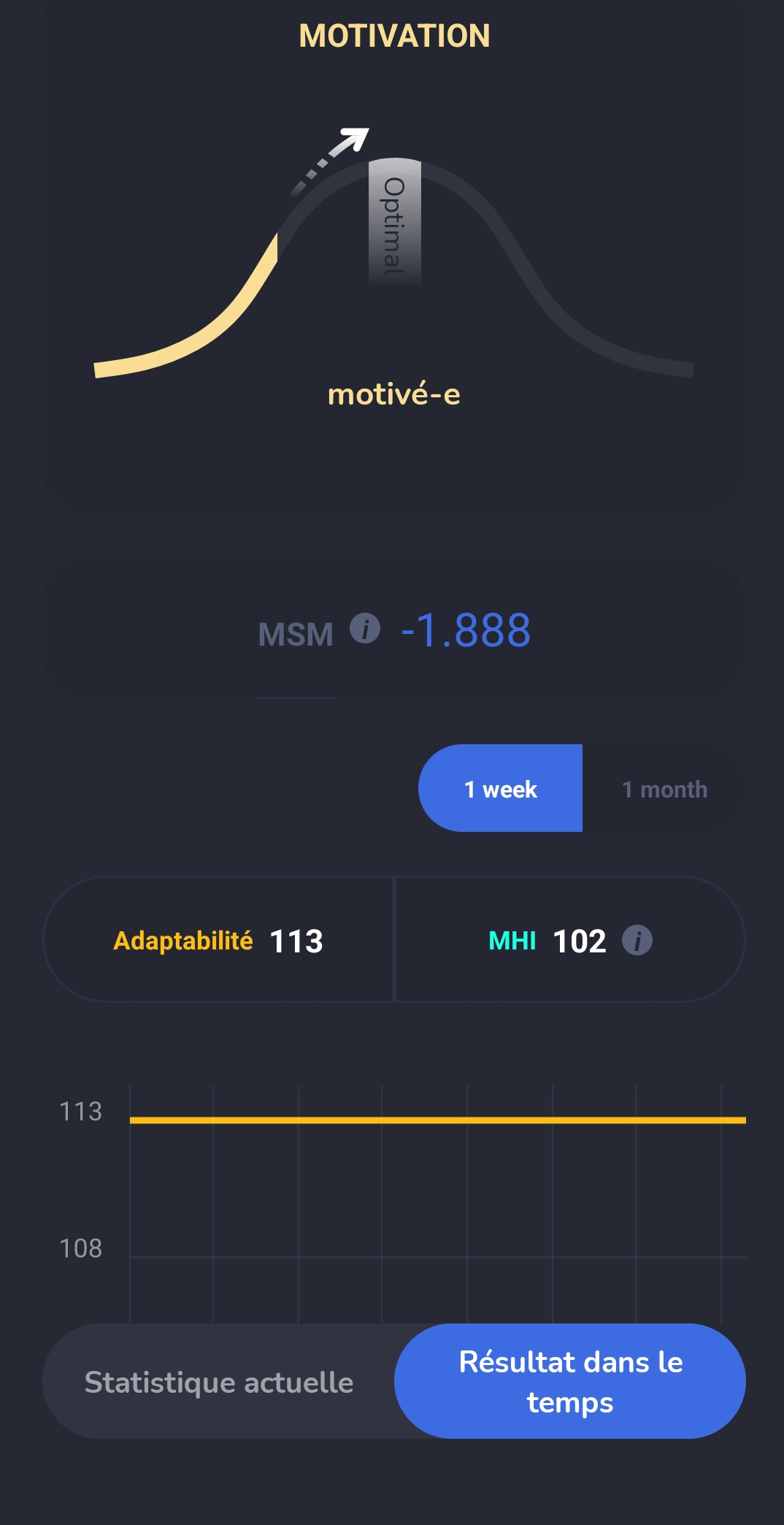 Clever !
The UHLD app corrects a misconception that is present in the education and social representation of almost all cultures on earth.
Indeed, let's take two familiar examples. During our childhood, if we wanted to improve a grade in school, the advice we received from teachers and parents was to work harder. In the world of work, if you want to make more money, the employer or our society pushes you to work more. This representation is true at the beginning of any learning process, but this social rule deeply rooted in our education is not always absolutely true. Because if you do too much, you will be exhausted and your performance, whatever it is, will end up decreasing finally. Even worse, if we follow this social representation of always doing more, the person can be trapped and can severely and permanently degrade their health. This fundamental principle is at the origin of the mission of the UHLD curve.
The app is the necessary complement to any drug treatment and any therapy, it will even accelerate their effectiveness. The same goes for any type of performance whether physical, social or cognitive.